Anusauksas: Lithuania and Poland consider joint arms purchases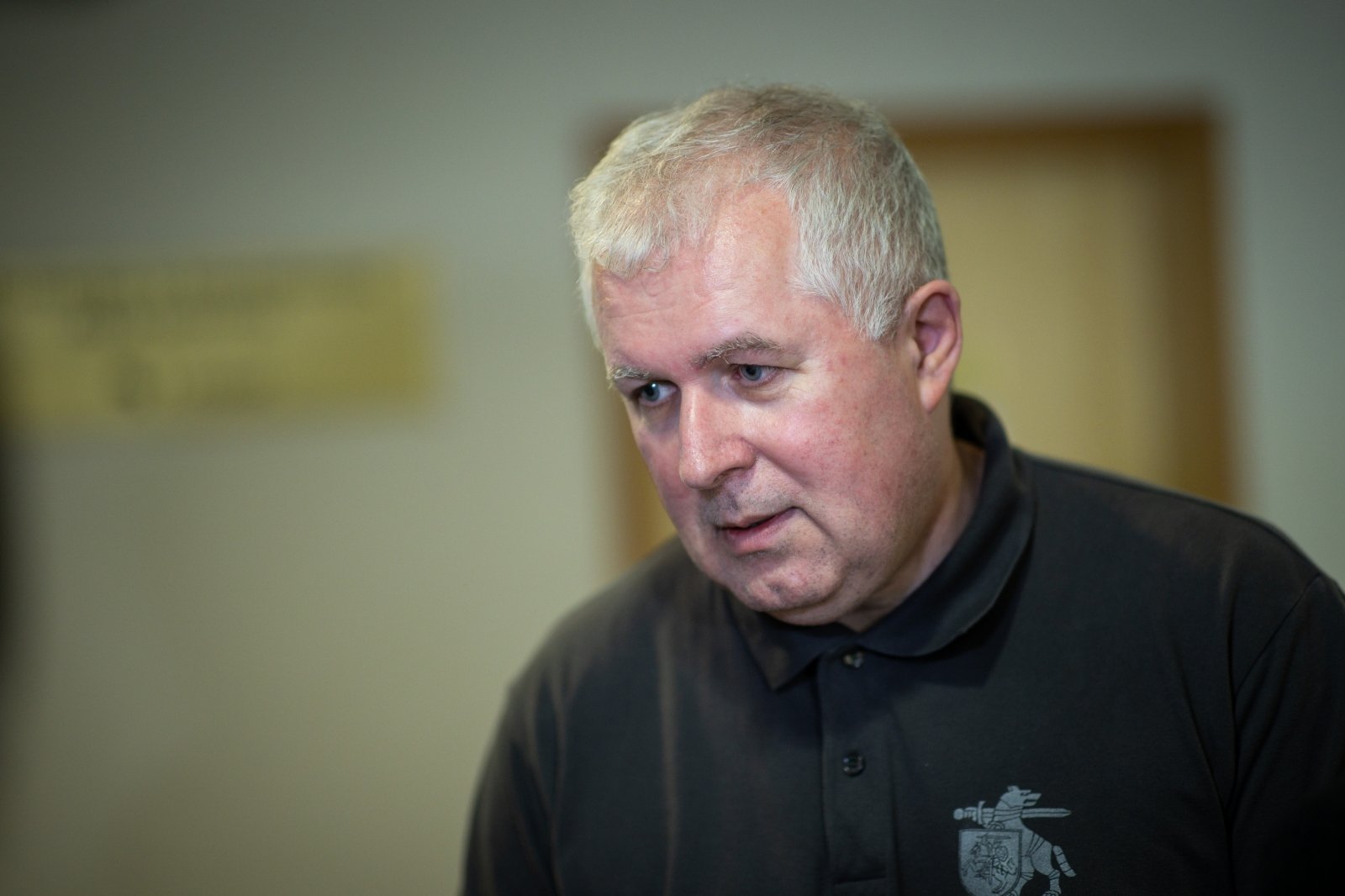 "The synchronization (of acquisitions – BNS) is not such a simple thing. We are trying to synchronize the purchase of several rocket launchers with the Baltic countries. Of course, the minister and I talked about the areas where we can develop our joint effort, including the area of ​​coastal defense, and I think we will think about it," Anusauskas told reporters.
Meanwhile, Blaszczak said he "kinda jokingly" suggested that Lithuania buy Polish Piorun air defense systems.
"It turns out that this weapon is very effective, that the Ukrainians use it and that it is designed for air defense," said the Polish minister, adding that Warsaw was open to the idea of ​​​​synchronizing the shopping.
"We can coordinate the purchase of other types of weapons. We are close neighbors, so let's take advantage of the fact that our armed forces use the same or similar weapons," Blaszczak said.
"Long Term Threat"
Lithuania and Poland see the need to strengthen their military capabilities and hold Russia accountable for the war in Ukraine, Anusauskas said.
The two ministers say they have agreed on closer cooperation in the field of cybersecurity, as well as the transformation of NATO's multinational forces into brigades.
"Poland and Lithuania view Russia as a long-term threat to the West," the Lithuanian minister said.
Anusauskas and Blaszczak signed an agreement to continue active defense cooperation.
"The free world must do everything to stop Russia," the Polish minister said, adding that money spent on military procurement is not an expense but a security investment.
Blaszczak also expressed his belief that the existing sanctions against Russia must be strengthened.
"These sanctions must be very serious so as not to allow the Kremlin to rebuild its military potential," he said.
Corridor of Suwalki
The Polish minister also backed Finland's aspiration to join NATO, as it would strengthen the security of the Baltic states and Poland, limiting aggressive Russian action and the likelihood of an invasion.
"Poland is ready to ratify the Finland-NATO treaty without delay," Blaszczak said.
Once Finland joins NATO, cooperation between Warsaw and Vilnius on the defense of the Suwalki Corridor should not change, Anusauskas said.
"If you look at the bigger picture in the region, the eastern flank is getting stronger in terms of security," he said.
The Lithuanian minister wants Finland's membership to be taken into account when preparing new defense plans for NATO's eastern flank.
On Thursday, Finnish President Sauli Niinisto and Prime Minister Sana Marin backed the country's NATO membership, stressing that Finland's membership would strengthen the country's security and "the whole defense alliance". .
It is forbidden to copy and republish the text of this publication without the written permission of the UAB "BNS".