Bristol Myers third-quarter sales fall amid generic competition with Revlimid and currency issues (NYSE:BMY)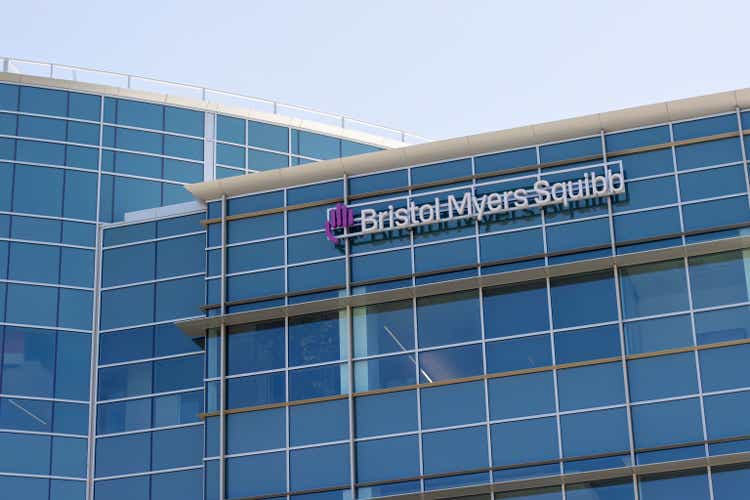 Bristol Myers Squibb's (NYSE: BMY) Third-quarter sales fell as the company was impacted by currency exchange rates and generic competition from its blockbuster cancer drug Revlimid.
The New York-based pharmaceutical giant, however, maintained its FY22 outlook, barring GAAP EPS.
T3 Non-GAAP EPS rose +3.11% YoY to $1.99, while the total revenue fell -3.4% year on year to $11.22 billion. Both the upper and lower results exceeded analysts' estimates.
International revenue fell 24% year-on-year to $3.3 billion, while US revenue increased 9% to $7.9 billion.
Total third quarter sales were mainly driven by blockbuster drugs Eliquis and Opdivo.
Sales of anti-blood clot drug Eliquis were up +10% year-on-year to $2.66 billion, while Opdivo's cancer immunotherapy revenue grew +7% to around $2.05 billion. Multiple Myeloma Treatment Pomalyst/Imnovid sales increased 4% year-on-year to $886 million.
The company added that due to the loss of exclusivity, there was a drop in sales of Revlimid, a treatment for multiple myeloma, whose sales fell -28% year on year to $2.42. . Y/Y at $250 million due to generic competition.
The company maintained its full-year 2022 sales outlook for Revlimid and expects them to be between $9.0 billion and $9.5 billion, as forecast in July.
Another multiple myeloma drug, Empliciti, was also down -11 Y/Y to $73m.
Total new product portfolio revenue increased 61% to $553 million. Reblozyl revenue for the treatment of anemia increased +19% year-on-year to $190 million. Sales of the Abecma CAR T cell therapy for multiple myeloma increased by +51% to $107 million. Sales of multiple sclerosis drug Zeposia increased 73% to $69 million.
BMY said research and development expenses were down about 19% year-on-year to $2.4 billion, primarily due to an in-process research and development (IPRD) impairment charge in 2021, timing of clinical development expenditures and foreign exchange impacts, partially offset by the cash settlement of Turning Point did not vest stock awards.
Outlook:
The company lowered its FY22 GAAP EPS outlook and now expects it to be between $2.54 and $2.84, down from a previous guidance of $2.71 at 3, $01.
BMY reaffirmed total net sales for FY22 of $46 billion (consensus $46.03 billion). The company also reaffirmed the non-GAAP EPS outlook range of $7.44 to $7.74 (consensus $7.54)