Call to arms or moment of reflection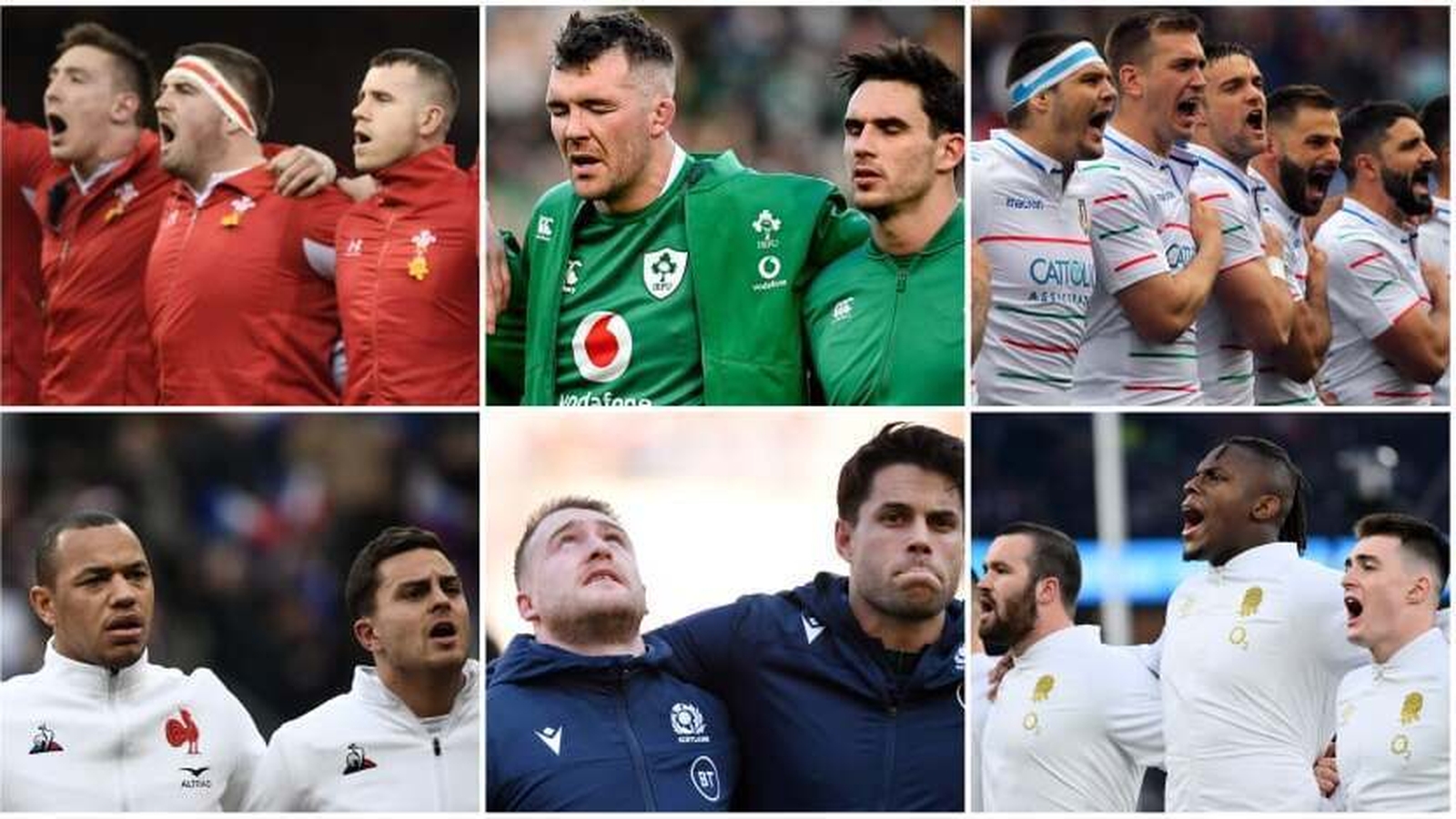 Just after 2pm this afternoon, Johnny Sexton will lead Ireland against Wales and a man brimming with pride in representing his country must strike the right balance between emotion and dispassion.
Fire in the stomach, ice in the mind.
"You try to think about the first game, but it's an emotional moment," the captain told RTÉ Sport this week when asked to report for Amhrán na bhFiann and The call of Ireland.
"You stand in front of your country and everyone is looking at you.
"Your family and friends are right in front of you, you can see them, you can spot them in the crowd.
"It can be a very emotional time so it can be hard to focus on the first game and sometimes you have to feed on the emotion.
"Other times you have to stay calm and think about the opening moments of the game. It's really a mix of all those things."
Sexton's opposite number today is Dan Biggar, who also leads the visitors in the absence of Alun Wyn Jones.
He will win his 96th cap and admits the way he handled Land of our fathers during his 12-year international career has changed.
Hen Wlad Fy Nhadau won't have the same resonance as a crowded stadium in the Principality, and Biggar admits part of his brain will be in game mode.
"Certainly when I started it was more about the real excitement, the real passion and the energy, of capturing the crowd and the enormity of singing the anthem in front of 70,000 people," said he declared.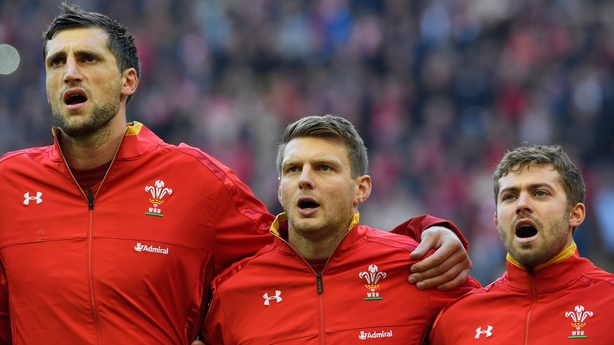 "It's not that all of that has changed in terms of passions and excitement, I'm actually spending a bit more time during this anthem now thinking about where the first kick-off is going to go.
"That gives me five or ten minutes when the anthems continue to collect my thoughts and tick everything off from a technical standpoint; first line-up call, first kick-off, first play, first scrum, whatever it is. , it just gives me a little time.
"I tend to use it, now I have a little… it's not such a novelty of excitement and passion, it's probably a little more practical in terms of thinking about what I'm doing. team needs to start the match.
"Those moments are the real exciting moments where you're just waiting for the kick off and you hear the anthem, yeah, very special moments there."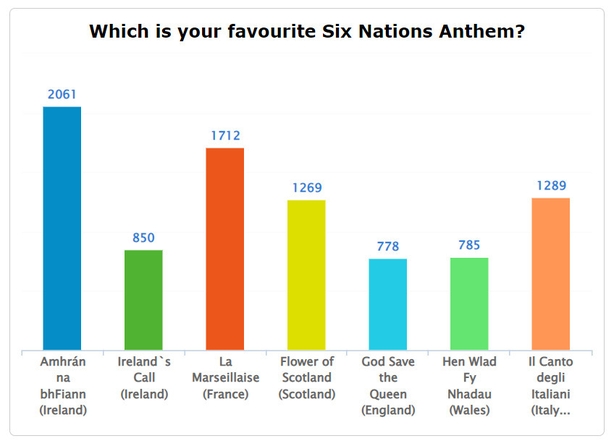 Ireland, twelve points.
For the weekend taking place there, we asked our website users to vote for their favorite in this survey.
The jury has decided and it is the Irish national anthem which is the most popular of the seven tunes of the Six Nations.
Unlike the Eurovision Song Contest, however, we estimate that a high percentage of the 6,856 voters (as of the end of last night) came from this island and may be somewhat biased.
Considering it's a song that only gets two or three plays a year in the league, that's a good result.
Ireland, of course, are unique among the entrants, having two songs played before their home games.
On the road, Amhrán na bhFiann is not broadcast.
The fact that some players don't sing it, some don't sing it, and some players chew gum out loud didn't stop it from leading the poll with a nice lead over the national anthem. French.
Whether it's the popularity of the film Casablanca, the reaction of Father Jack in this episode of Father Ted or simply the passion with which it is sung, Le Marseillaise is popular among Irish voters.
Ulster fans even have their own version of when an opposing player fumbles the ball (Tap, kick, you kick the ball).
That's ten points for that one.
The lyrics of this little ditty, written during the French Revolution, are not for the faint-hearted, speaking of watering the fields with the blood of tyrannical invaders and the like.
"When we sing The Marseillaise, it's always about personal emotions, it reminds you of friends, parents, teachers," France center Gaël Fickou told RTÉ Sport.
"These are very emotional moments, at the last moment before the game starts, when we are all close to each other and we sing The Marseillaise.
"Afterwards, we'll start playing against our opponent. It's the last emotional moment before the start of the match and it's always a very emotional moment, especially when we sing A capella, singing with the public, it's is very moving, very strong."
Flower of Scotland, perhaps surprisingly, is capped for third place by Brothers from Italy, both with themes of not really liking foreigners.
The choirs of Cardiff and the Welsh Valleys will not be happy even if they avoided the wooden spoon thanks to a late flood of votes. They will feel they have a much better anthem than England and its true value has not been reflected on the scoreboard.
In this survey, The call of Ireland just beat God Save the Queen, not a traditional favorite here to say the least.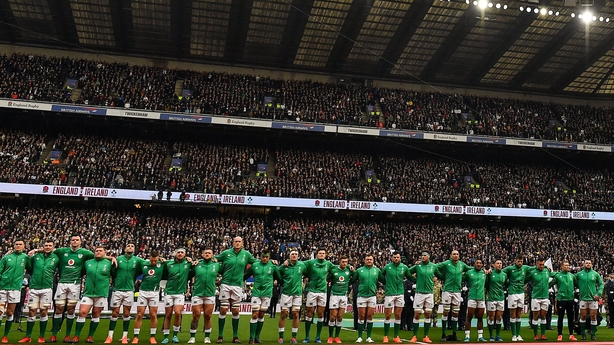 The song was written by Phil Coulter in 1995 as a number that all four provinces could follow.
While The song of the soldiers has been played at home games in the Republic of Ireland for years, the IRFU commissioned a new anthem to accommodate many Ulster players, who usually came from a Unionist background.
In his recent book, Tyrone man and former Ireland captain Willie Anderson said that Amhrán na bhFiann was "no more than an irritant. Better men than I had dealt with it".
Corn The call of Ireland was a success, up to a point. This can be easily derided – anyone who follows The Late Late Show on Twitter may have seen quite a few clever comments on their post last week when audiences were hyped up by Ryan Tubridy's frenzy.
It's not universally loved, but it's practically accepted across the board.
"I wasn't a big fan," former Ireland captain Donal Lenihan said in his book, "But I understood and accepted the concept."
But it can be hard not to watch the French and Scottish and Welsh and Italian sides stand together, one man, singing their respective national anthems without wondering if Ireland could benefit from a song too.
Irfu is content with it, however. They don't intend to see how boy Danny, for example, would go down to Dublin 4.
"The current approach continues to work," says the union.
And the recent evidence is compelling.
It may be recency bias, but it was sung with gusto by the whole team ahead of the win over New Zealand, and fans, long deprived of live international rugby, seemed to take an interest in it too any further.
Phil Coulter said the song was always going to be a "slow burn" in terms of crowd-winning and former Ireland skipper Brian O'Driscoll admitted it took him a while to learn to accept it.
"I was like 'pffft, Amhrán na bhFiann is really my anthem," he said before his mother persuaded him to see it in a different way.
"She was right…it was my duty to try to be part of something that includes everyone."
Sexton said he didn't prefer one over the other: "No, I guess I'm very lucky because I've played a lot of home games for Ireland so I'm used to both .
"I think they're both unique and I'm very proud to sing them both and that's really it."
Listen to the RTÉ Rugby podcast on Apple Podcasts, Soundcloud, Spotify or wherever you get your podcasts.
We need your consent to load this content from comcast playerWe use comcast-player to manage additional content which may place cookies on your device and collect data about your activity. Please check their details and accept them to load the content.Manage preferences
Follow all of Ireland's Six Nations matches via our live blogs at rte.ie/sport and on the RTÉ News app or listen to live radio coverage on RTÉ Radio 1. Watch live TV coverage from Ireland v Wales (February 5, 2:15 p.m.) and England v Ireland (March 12, 4:45 p.m.) on RTÉ2 and RTÉ Player.