Ireland selection adds 'extra dimension' to derby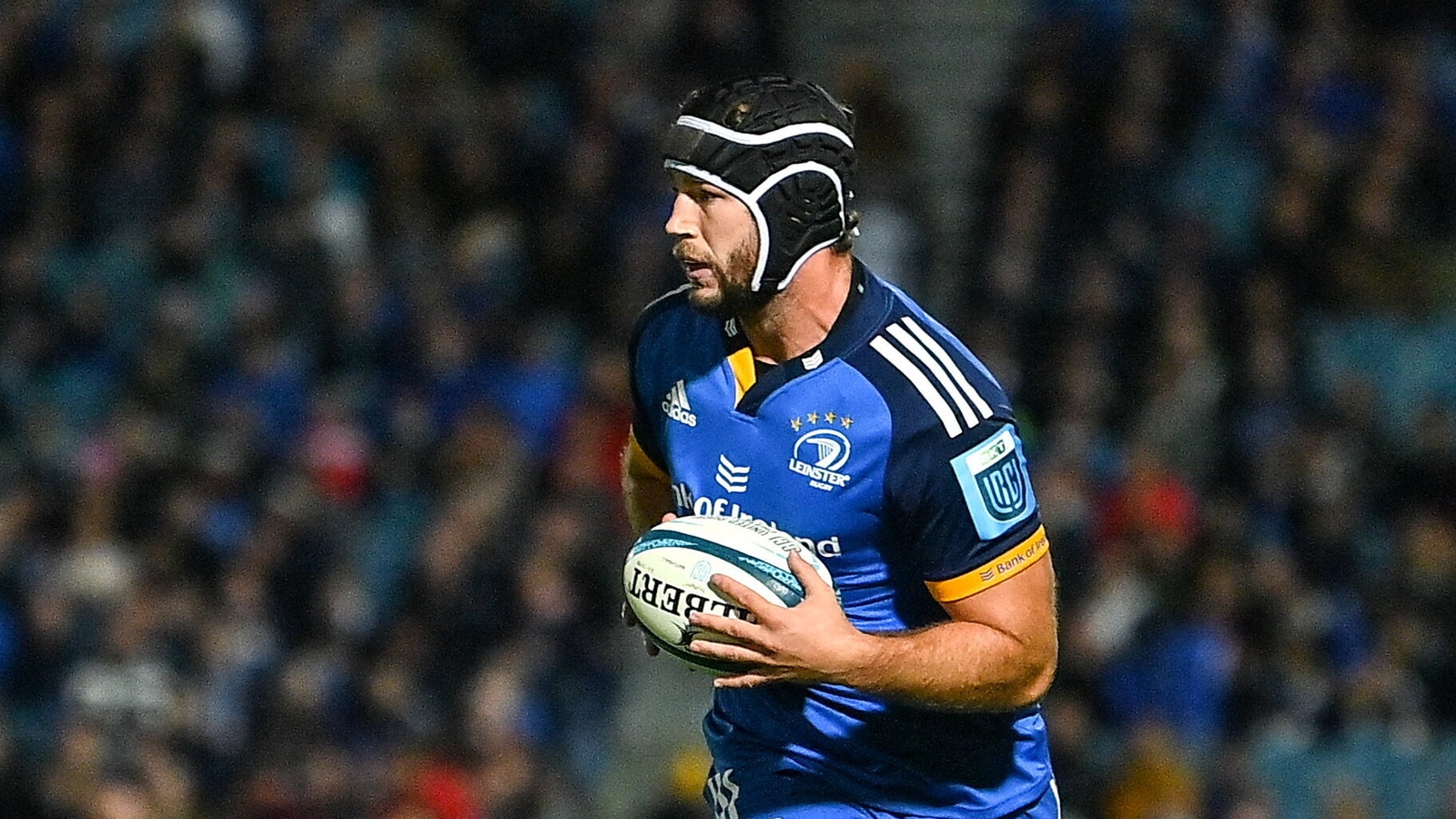 The November Irish Tests will add an extra layer of intrigue to this Saturday's interprovincial between Leinster and Munster, according to Caelan Doris.
The sides meet this Saturday night at the Aviva Stadium, with the hosts looking to maintain their 100 per cent start to the season for the BKT United Rugby Championship, as Munster come into the game after their best performance of the campaign, against the bulls.
The clash also sees them return to their traditional October derby in Dublin, having played that game in the second half of the campaign in each of the past three seasons.
Doris was among Andy Farrell's 37 players for the Autumn Nations Series yesterday, with the first of their matches against South Africa on November 5 just over two weeks away.
And the back row says establishing an early scorer for Ireland will naturally be on their minds this weekend.
"It probably adds another dimension," he said.
"I know we have to focus on the game at hand and winning for Leinster is a big motivation in itself, but from an individual point of view everyone will be trying to get one and overtake their opponent. That in probably adds another dimension, in that regard."
Leinster are familiar with the interpros so far this season, with Saturday's clash their third Irish derby in the past four weeks.
Their recent away wins over Ulster and Connacht were just seven and 10 points respectively, and Doris expects things to be close this Saturday against Munster as well, despite her side have won 12 of the previous 14 encounters between them.
"All the interpros are exciting, throughout the week there is a bit of a buzz.
"But Munster in particular, it's probably another level because of that rivalry and how deep it is and how competitive both teams have been lately.
"Munster have evolved under their new coaching staff, you can see a more expansive game. There's a mix of some of their roots, their DNA, but also new additions in terms of attacking rugby.
"The rivalry between the two of us, they always bring their best game. They probably had a bit of a mixed start but it was definitely a good showing this weekend [against the Bulls]showing signs of returning to themselves.
"There's always a bit of a buzz here these weeks for any interpro, but Munster in particular, and the fact that we're home to the Aviva as well. We can't wait to be there," said he added.
"I think we're in a pretty good position. We've had pretty tough opposition over the past few weeks and we've had some good results. We probably haven't had an 80-minute performance yet, or a full performance. . ."
Leo Cullen's side are top of the standings after five wins in their first five games, picking up a bonus point in three of them.
However, they have won their games in different ways, as evidenced by the last fortnight when they shared 13 tries and 88 points in a shootout with the Sharks, before Connacht 10-0 border in a showdown at the Sportsground six days later.
Doris says their ability to adapt to the conditions has been nice.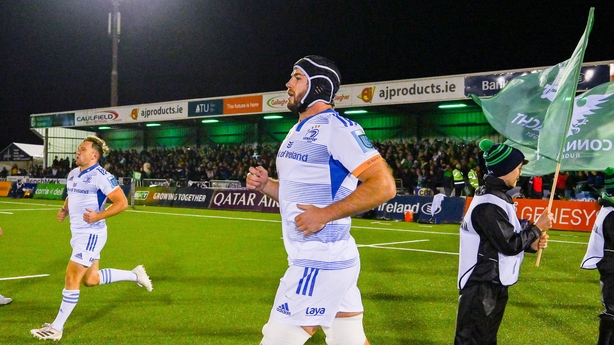 "Two very different games. The Sharks were great to watch, there was some really good attacking rugby. Happy with the result.
"Then going down to Galway, always a tough place to play, the weather tends to be quite inclement and it didn't disappoint. It was a bit of a dogfight but very enjoyable, quite a happy and content dressing room after Certainly not our best performance, or most glamorous, but happy to come out with a win.
"The good thing about rugby is that you can win playing different styles against different teams. Physics has to be at the heart of how you want to play.
"We like to play a bit more of an attacking game, but you also have to have that physicality and that candor. It's good to come up against opponents who are trying different things.
"I think we're in a pretty good position. We've had pretty tough opposition over the past few weeks and we've had some good results. We probably haven't had an 80-minute performance yet, or a full performance. . .
"Looking back to the years that tend to be needed against Munster, or almost anyway. They had quick starts, especially at the weekend.
"Trying to manage the first half in particular and getting all the guns out is going to be important.
"As far as Munster are concerned, their best performance by far has been at the weekend, but we know that – like here – things are likely to go up a notch in terms of preparation and mindset for this week. We are waiting for them to come out and bring their best game."
Watch Leinster v Munster in the BKT United Rugby Championship on Saturday from 4.30pm on RTÉ2 and RTÉ Player, and listen to live commentary on RTÉ Radio 1.