Russia asks Ukraine to lay down arms in Mariupol, while Volodymyr Zelensky says destruction of the city could end negotiations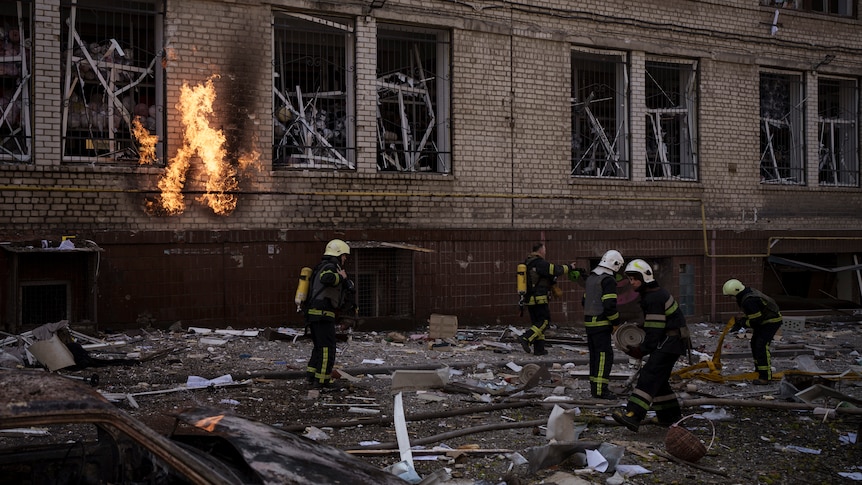 Russian forces have stepped up scattered attacks on kyiv, western Ukraine and beyond, an explosive reminder that the whole country remains under threat despite Moscow's pivot to a new offensive in the east.
Key points:
Russia claims to have cleared Mariupol's urban areas of resistance
The Kremlin offered a deal to let defenders of a steel plant go
President Volodymyr Zelenskyy says continued siege of Mariupol could end talks with Russia
As the port city of Mariupol lies under siege, Ukrainian President Volodymyr Zelenskyy said Russia was "deliberately trying to destroy everyone there".
He said Ukraine needed more heavy weapons from the West immediately to have a chance of saving the city.
Russia has issued an ultimatum to Ukrainian forces in Mariupol to lay down their arms by 6 a.m. Moscow time on Sunday to save their lives.
Within hours of the ultimatum, there was no sign of compliance from Ukrainian fighters locked in the smoldering steelworks of Azovstal overlooking the Sea of ​​Azov.
The steelworks, one of the largest metallurgical works in Europe with a maze of railway lines and blast furnaces, has become a last bastion for the outnumbered defenders.
Moscow's claim to have virtually taken control of Mariupol – scene of the war's heaviest fighting and worst humanitarian catastrophe – could not be independently verified.
It would be the first major city to fall to Russian forces since the February 24 invasion.
The Russian Defense Ministry said that given the "catastrophic situation" at a local steelworks and "guided by purely human principles", it had urged Ukrainian forces to "cease all hostility and lay down their arms".
"All those who lay down their arms are guaranteed that their lives will be spared," he said, adding that the defenders could leave the factory before 10 a.m. without arms or ammunition.
Russian Defense Ministry spokesman Major General Igor Konashenkov warned that "all who continue to resist will be destroyed."
Ukrainian Prime Minister Denys Shmyhal said Sunday that the remaining Ukrainian forces in Mariupol were still fighting and continuing to defy Russian demands for surrender.
"The city still hasn't fallen," Shmyhal told ABC's This Week, adding that Ukrainian soldiers continued to control parts of the city.
Russia renews strikes on Kharkiv and kyiv
Five people were killed in the shelling of downtown Kharkiv on Sunday and 13 were injured, Ukrainian state broadcaster Suspilne reported, citing local health authorities.
"The rescuers operate on the sites [affected by shelling]", says the report.
In Kyiv, Mayor Vitali Klitschko said one person died and several others were injured in airstrikes on the capital's Darnytsky district on Saturday morning, as Russian forces resumed scattered attacks on the capital in the capital. western Ukraine.
"Our air defense forces are doing everything they can to protect us, but the enemy is insidious and ruthless," Klitschko said on the Telegram messaging app.
The attacks, which the Russian Defense Ministry said targeted an armored vehicle factory in the Ukrainian capital, were a searing reminder to Ukrainians and their Western supporters that the whole country remains under threat despite the pivot of Russian forces to the east, where a new offensive is underway. dreaded.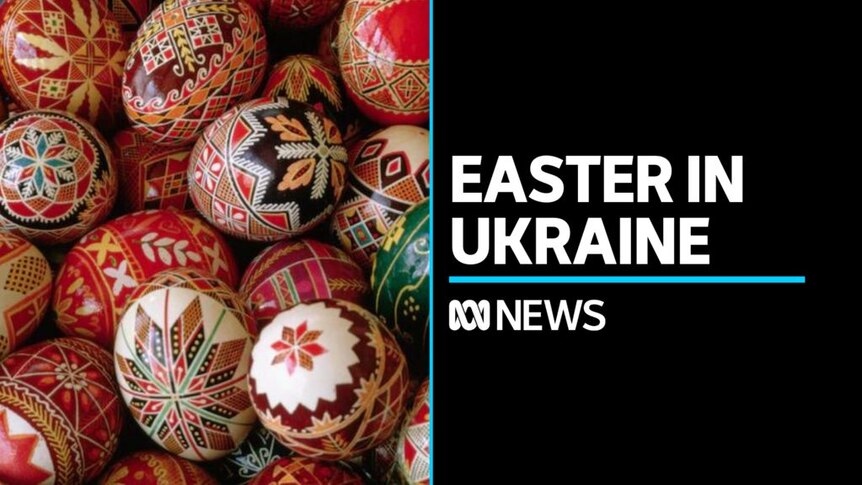 Mr Klitschko urged Ukrainians not to return to Kyiv just yet in televised remarks on Saturday, warning that strikes on the capital were likely to continue and its suburbs were riddled with explosives.
"We do not rule out further strikes on the capital," Klitschko said.
"You can't ban, you can only recommend. If you have the opportunity to stay a little longer in cities where it's safer, do it."
The mayor of Kyiv added that because of the mines, Kyiv residents are not allowed to visit the parks and forests of the northeastern regions that border the liberated territories once occupied by the Russians.
Zelensky says occupation of Mariupol could end negotiations
Mr Zelenskyy told Ukrainian media that the continued siege of Mariupol could frustrate any attempt to find a negotiated end to the war.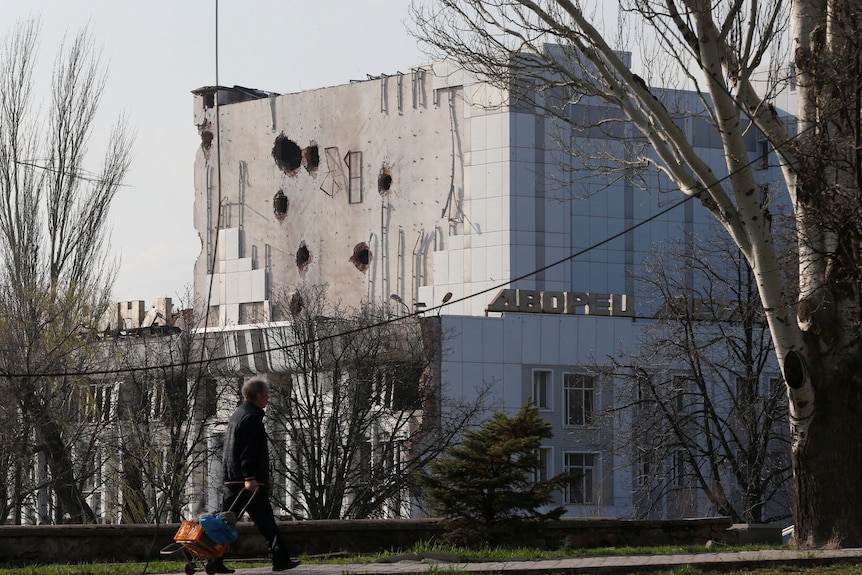 "The situation [in Mariupol] is very difficult" in Mariupol, Zelenskyy told the Ukrainska Pravda news portal.
"Our soldiers are blocked, the wounded are blocked. There is a humanitarian crisis… Yet the guys are defending themselves.
Mr Zelenskyy said he discussed with British and Swedish leaders how best to help Mariupol defenders and the tens of thousands of civilians trapped in the besieged city.
Mariupol's fate can be decided either through battle or through diplomacy, he said.
"Either our partners give Ukraine all the necessary heavy weapons, planes, and without exaggeration immediately, so that we can reduce the pressure of the occupiers on Mariupol and break the blockade," he said in his video speech. night to the nation.
"Or we do it through negotiations, in which the role of our partners must be decisive."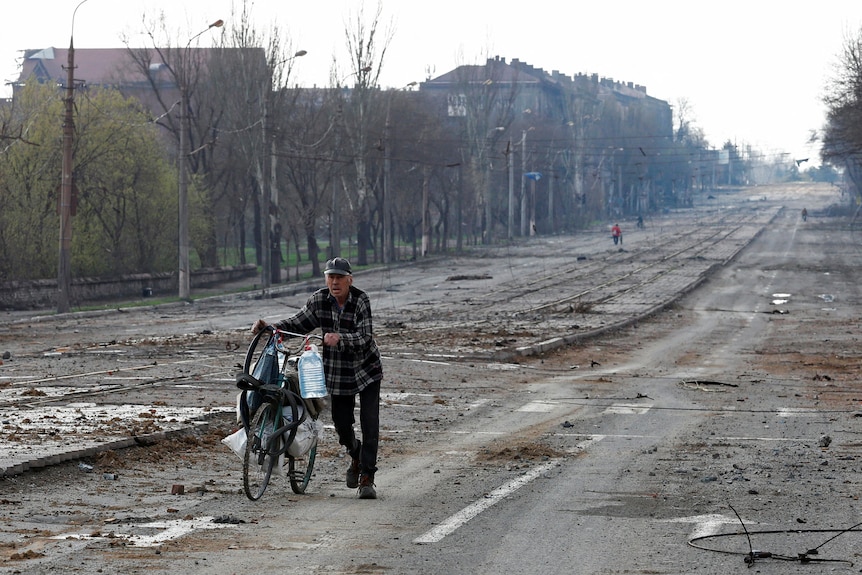 Mr Zelenskyy said the situation in Mariupol remained "inhumane" and that Russia was "deliberately trying to destroy everyone there".
The Battle of Mariupol cost the trapped and starving civilians dearly.
Residents reported seeing Russian troops digging up bodies in residential yards and banning further burials. It wasn't clear why.
Capturing Mariupol would allow Russian forces on the Crimean Peninsula to fully link up with troops in the Donbass region, the industrial heartland of eastern Ukraine.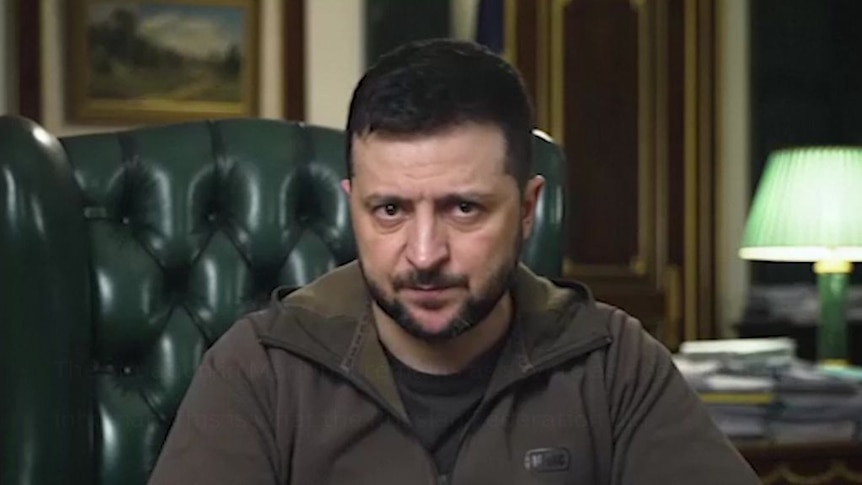 A community kitchen in Kharkiv destroyed by a missile strike
Russia's bombardment of towns around Ukraine on Saturday (local time) included an explosion in Kharkiv that destroyed a community kitchen.
Loading
Kharkiv Mayor Ihor Terekhov said three people were killed and 34 injured by missile strikes in that city alone on Saturday.
The kitchen was set up by World Central Kitchen, which is led by celebrity chef José Andrés to establish food systems in disaster and war zones.
Mr Andrés tweeted that staff members of the non-governmental organization were shaken but unharmed.
The organization said it reached 30 cities across the country, providing nearly 300,000 meals a day.
Mr Andrés said the Kharkiv attack shows that "giving food in the midst of a senseless war is an act of courage, resilience and resistance" and that the leaders of his group will continue to cook for the Ukraine.
AP/Reuters