The luxury edition arms race continues to escalate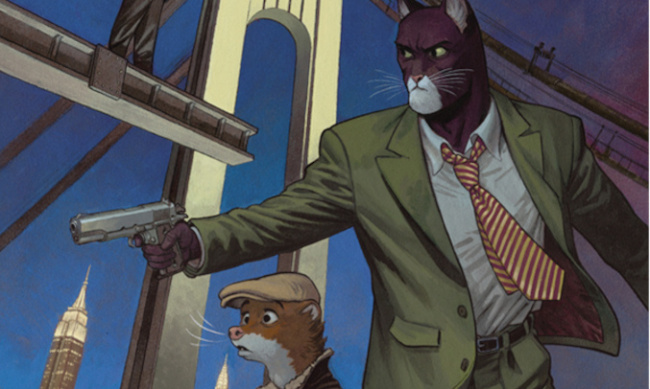 Since the 1990s, fans have been treated to increasingly luxurious reprints of beloved vintage comics, and these days many shelves are groaning with the accumulation of Omnibi, Ultimate Editions, Artist Editions and other formats. You'd think that after a certain point anyone interested in, say, EC comics or Marvel Silver Age comics would have enough options.
But no. Each year brings a new escalation in the degree of luxury, reproduction, design and expert introductions. No matter how familiar the material is, some fans will need the latest and greatest. This is good news for retailers, since these are high-priced special-order items. Here's a look at a few that have landed on my desk recently and left their mark.
Wonder revisited. Marvel's Silver Age only lasted 8 years and spanned less than a thousand comic books in total, but it's been a steady stream for half a century. Marvel itself hasn't had the best track record of keeping this work in front of the public as the core Marvel Masterworks books are in print and out of print, but lately they and their licensing partners have been stepping up their game.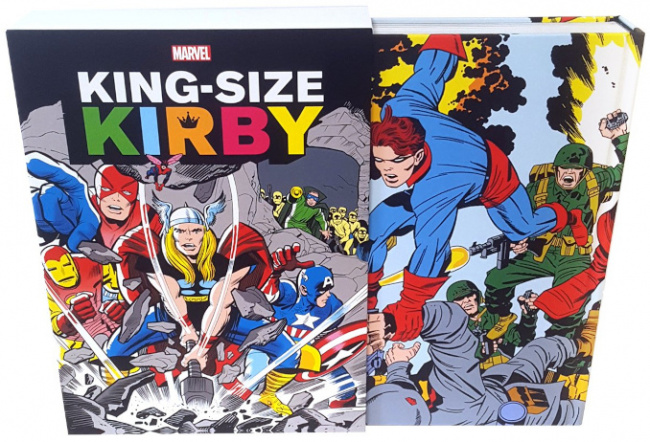 Marvel's gigantic full-color King-Size editions have spotlighted artists including (obviously) Jack Kirby, Steve Ditko and Jim Steranko (see, for example, "'The Eternals' in 'Monster Size'"). With a height of almost two feet and a suggested retail price of around $100, it's a fabulously satisfying way to appreciate the work of Marvel's groundbreaking artistic titans. Some are still on the shelves or in warehouses if you can find them.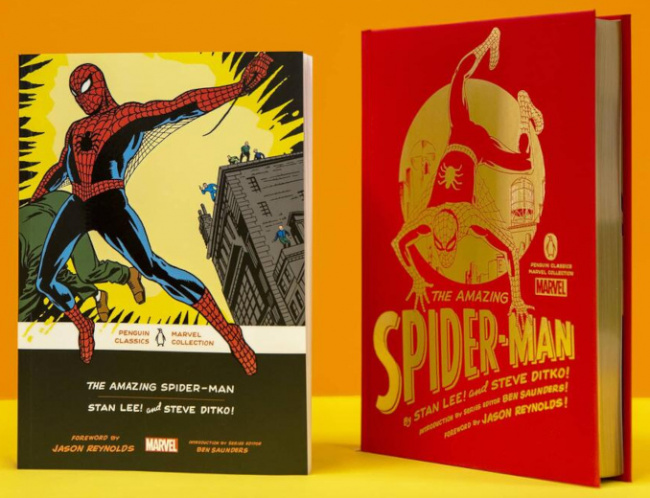 More recently, Marvel struck a deal with Penguin to reprint classic storylines or chronologically disparate collections of character appearances in beautiful, affordable hardcovers (see "Penguin Classics to Publish Marvel"). The first volumes are now on the market, and even if I haven't seen them, I understand that the curatorial hand of Ben Saunders helps to create a good context to revisit the key moments of Spiderman, Captain America, Black Panther and others.
For those who prefer to inspect the classics with a magnifying glass, there is Fantastic Four No. 1 panel per panel, which came out of Abrams late last year (see "ComicArts Goes Deep into Marvel History"). Designer Chip Kidd and photographer Geoff Spear break down the Marvel-era ur-text in great detail, with commentary from Kidd, Tom Brevoort, and Mark Evanier. Abrams also just took the Fantastic Four mythology forward with Alex Ross' new deluxe volume, Fantastic Four: Full Circle (see "ComicArts Launching Marvel Line"). It's nice to see Ross return to sequential storytelling, with a looser, more nimble "unplugged" style, but the real reveal is the solid story that picks up the classic "This Man, This Monster" story from The Fantastic Four #51.
These are all fine, but the reigning Marvel Reprints Heavyweight Champion has to be Taschen (see "'Marvel Comics Library'"). The German art book press never fails to deliver, but their new Marvel books are setting a new standard. The second in the series (after that of Ditko Spider Man), is the avengers. This monstrous edition runs to over 600 pages and reprints the first 20 issues, complete with covers, letter columns and selected advertisements, after a detailed introduction by Kurt Busiek. Somehow, Taschen found a paper fiber that faithfully replicates the feel of newsprint, but feels sturdy and archival. After reading a reprint made using this technology, everything else is a bit short.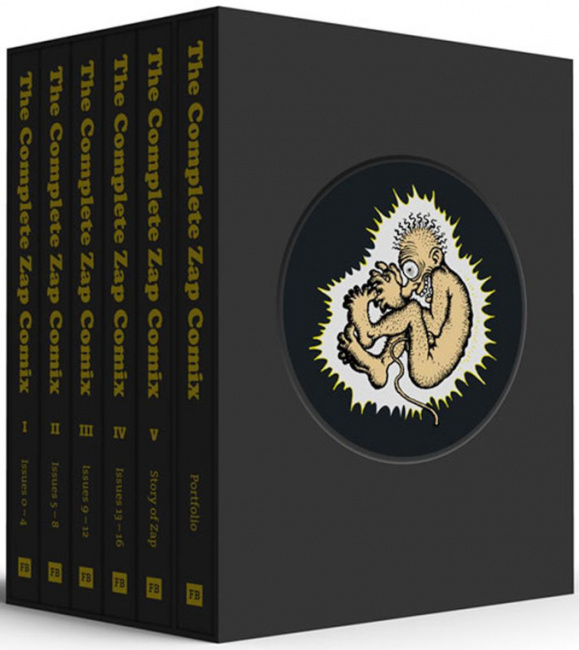 Fantagraphics Books offers something for everyone. Fantagraphics is no slouch when it comes to deluxe archival editions, with its case Complete Comix Zap established a few years ago, still setting an industry standard. The fall season brings some new must-haves to the table. The first is a handsome, thick paperback collecting all 18 issues of Daniel Clowes' groundbreaking book. eight balls comics from the late 80s and 90s, serializing works like Ghost World, Pussey, and Like a velvet glove cast in iron, reasonably priced at $50. It's a must-have for GenXer and all fans of quality literary comics, and is a nice addition to the Peter Bagge collections that Fanta released last year.
Let's also not forget that Fantagraphics has done a good job with the old EC Comics library – frankly, a tough market to find a new angle on, since ECs have been getting the deluxe reprint treatment since the dawn of time. This fall, look for a curated collection of all 28 EC adaptations of Ray Bradbury stories (official and "unofficial"), featuring the usual gang of idiots (Wally Wood, Al Williamson, Frazetta, etc.), titled House to stay. This edition features new scans of the original art reproduced in crisp black and white, and includes introductory material from sci-fi greats Greg Bear and Ted White. Grab it in October for $75 (see "Fantagraphics Fall 2022").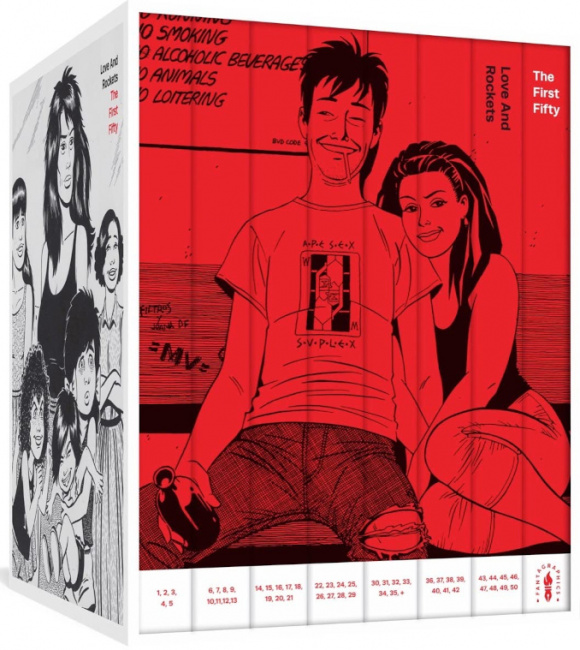 Finally, Fantagraphics is celebrating the 40th anniversary of the book that put them on the map, love and rocketswith a just-announced box set called The First Fifty. According to Fanta, the company painstakingly recreated the first 50 issues (1982–1996) of Love and Rockets facsimile issue by issue. The box set includes every cover, comic page, and column of letters (even the ad!) in seven hardcover volumes. An eighth volume densely brings together selected essays, reviews, and profiles that appeared in the popular (and unpopular) press between 1981 and 1996, as well as over 100 pages of additional rarely seen comic books from the era by all three Los Bros. Hernandez. If that's your jam, start saving now. The limited edition that will be released in December will cost you $400.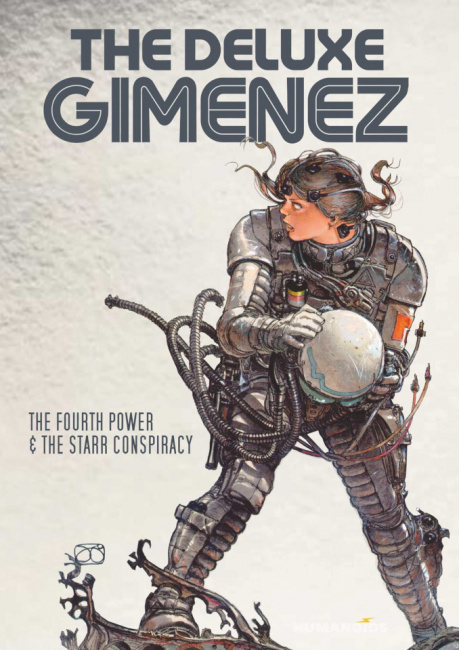 The call of Europe. When we talk about hardware that benefits from a luxury presentation, we cannot omit the masterpieces of Europe designated band. Humanoids has long been a go-to source for the most popular works of science fiction and fantasy. Over the summer they released The luxury Gimeneza sumptuous 400-page hardcover containing two space epics, The fourth power and The Starr Plotfrom the late Spanish grandmaster, with grateful striker Bill Sienkiewicz.
Magnetic Press continues with its collections of the breathtaking work of the great Italian Sergio Toppi. Volume 7, released this spring, re-presents Toppi's adaptation of the Arabian nights stories, Sharaz From, which was previously only available in the out-of-print Archaia Early Teen Edition. All of Magnetic's European editions, from vintage to contemporary, are production masterpieces and worth a look.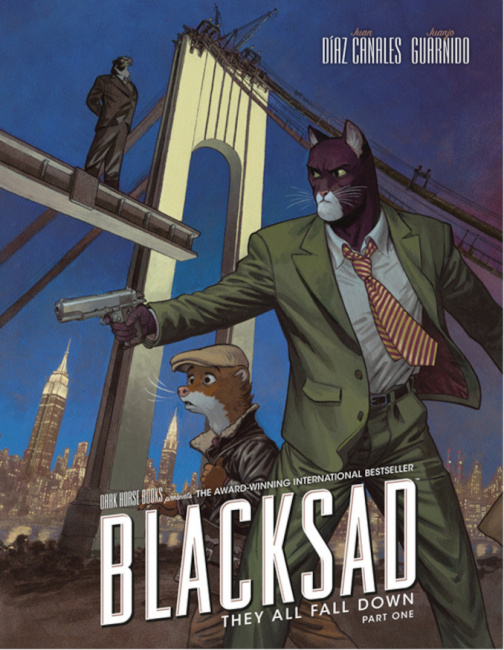 Last but not least, Dark Horse Comics presents itself with a long-awaited new collection of Blacksad. Juan Díaz Canales and Juanjo Guarnido's tough feline detective returned this summer in Blacksad: They all fall part onea full-color hardcover at an affordable $19.99 (see "Deets on 'Blacksad'").
In short, if you like your comics fat, heavy, and colorful and don't mind shelling out for lavish editions that sit proudly on your bookshelf or coffee table, the good times just keep getting better.
The opinions expressed in this column are solely those of the authors and do not necessarily reflect the views of the ICv2.com editorial team.
Rob Salkowitz (@robsalk) is the author of Comic-Con and the Business of Pop Culture.