Wales vigorously defend the selection of Tomas Francis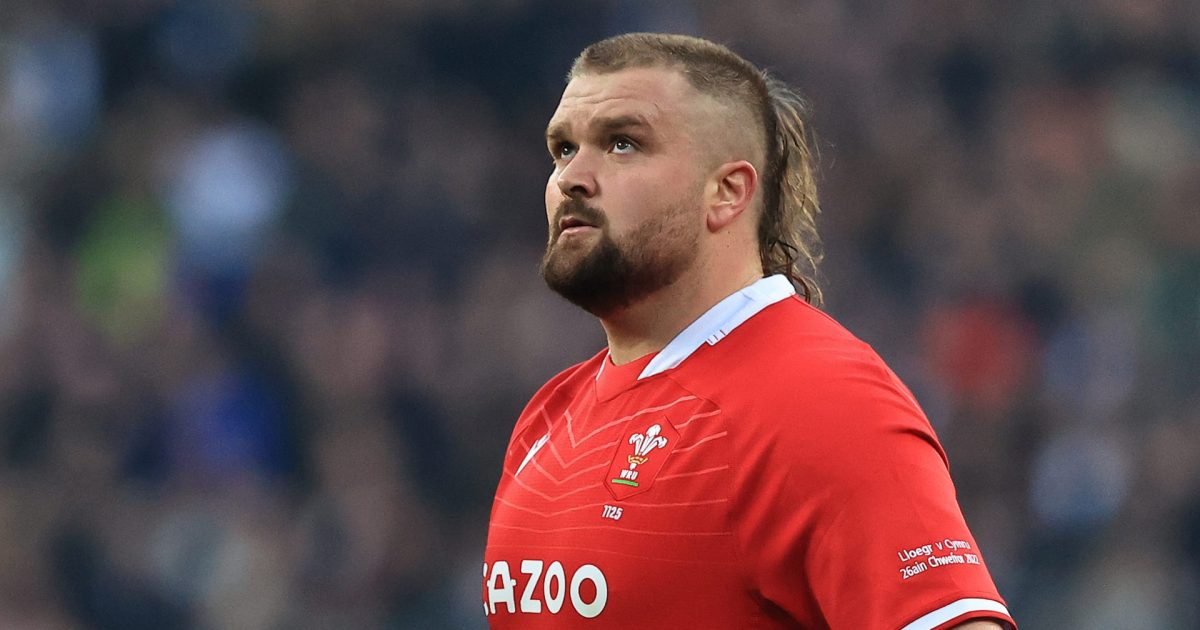 Wales boss Wayne Pivac insisted he had made no serious mistake in including Tomas Francis in his starting squad to face France on Friday night, adding he believed the Current matchday concussion protocols were adequate despite controversy over the prop incident at Twickenham.
Television footage from the Guinness Six Nations third round match showed Francis staggering following a clash of headers with team-mate Owen Watkin and he also appeared to lean on the post pads for support. The 29-year-old was then taken off the pitch for a successful head injury assessment and returned to play until the 56th minute.
The incident has since received wide coverage following Wales' 23-19 loss. John Fairclough, a leading surgeon who previously worked with the Welsh Rugby Union, claimed it would be "a big mistake" if Wales chose Francis over France while concussion awareness group Progressive Rugby s' took to the protocols that allowed the accessory to resume play after its HIA.
What happens in the brain during a concussion | Over 80 hits
While Wales named an XV to start against France who showed four changes from the game in England, including the absence of Nick Tompkins who suffered a concussion while playing for Saracens last Saturday, the WRU were adamant that Francis and another head-hit player Josh Adams were fine to start against the French.
"Francis and Adams have been clinically managed by Wales medical staff following all required return to play protocols as specified in World Rugby regulations," read a WRU statement accompanying the announcement. team. "Having experienced no adverse reactions and no complications in successfully completing each step of the return to play protocols, both are available for selection."
Shortly after this publication, Pivac appeared at a press conference held virtually during which he insisted his selection of Francis to play for Wales this weekend was the right decision. "We have a very, very experienced medical team, as you well know, and bringing in an independent person on top of that shows how seriously we take this and the player is also part of that consultation process throughout. of the process.
"Everyone is entitled to their opinion, but what I will say is that the experts who deal with it on the pitch deal with it on a daily basis and they are concussion experts."
How did Francis react to being in the public spotlight regarding his health? "I don't think any player likes to be in the spotlight for this stuff," Pivac added. "Generally speaking, I can only speak from what I've seen of Tomas in our environment and he works hard inside out to be completely honest.
"In his mind, he is ready to go. He has followed all the processes that have been put in place and he trusts those processes and the people who put them in place.
Asked to respond to Prof Fairclough's allegation that Wales were making a serious mistake in selecting Francis, Pivac replied: 'With no disrespect to the gentleman you are referring to, we go with the concussion experts. I know he was a top surgeon in another area of ​​the body.
"Listen, we are doing everything in our power and the decision has been made. This is not a light decision as we always say that the safety, health and welfare of the player is at the forefront of all such decisions and that is why we are reaching out to experts in this field to have their opinion and give them all the information possible. "
On the matchday protocols criticized by Progressive Rugby, the Wales boss added: "Listen, there's a review that looks at all of this. I did not see the incident live, I only saw it in post… but all this information will be part of the review.
When asked if the game day concussion regulations were fit for purpose, Pivac continued: "I think they are until they're changed because that's the way to go. something that we have all been working with for some time and leading experts are involved in putting these protocols in place.
"Obviously there are people who have responsibilities on match day and there is a review of what happened and we will see what the conclusions are but certainly it is like anything in any sport if we can improve the things we do, we'll look at doing that."
Explaining the absence against France of Tompkins, the midfielder who was voted Saracens' man of the match against Leicester last Saturday, the manager said: "Nick Tompkins suffered a concussion last weekend, we don't so we didn't push him at all. He is going through the processes this week and we have taken him out of the selection process.
comments
Join RugbyPass+ now and join the conversation with brand new reviews!