Wigmore Hall International String Quartet Competition 2022: The Final Weekend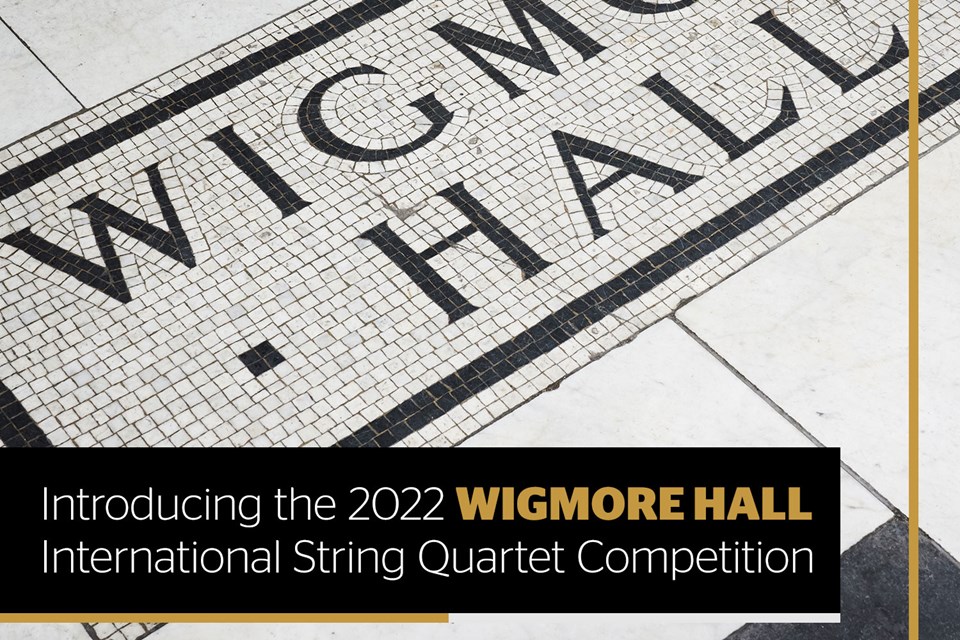 Find out which foursomes have reached the semi-finals – and watch them perform live
All this week, Wigmore Hall – and, initially, the Guildhall School of Music and Drama in London – has heard some of the best young quartets from around the world, all competing in the Wigmore Hall International String Quartet Competition .
The first round saw the ensembles perform a late Mozart quartet paired with a major 20th-century quartet, while the next round – at which point the competition moved to Wigmore Hall itself – saw them choose a quartet of Haydn to present alongside Nine Fragments – String Quartet No. 4 by Sally Beamish.
The prestigious competition has now reached the culminating weekend, with six quartets chosen to advance to the semi-finals tomorrow (Saturday) in which they will perform one of their two choices of 19th century repertoire.
At 2 p.m., the public will be able to hear the Quatuor Ulysse, the Quatuor Malion and the Quatuor Leonkoro, while the Quatuor Adelphi, the Quatuor Risus and the Quatuor Affinity will perform at 7:30 p.m. Between these, at 5:00 p.m., there is a chance to see the film "Strings Attached – On the Road with the Dover Quartet".
The semi-finals will be streamed live and you can watch them below:
https://www.youtube.com/watch?v=V1IH1IhYRDs
Then, late tomorrow evening, the jury will select at least three quartets to advance to the Final, which will take place on Sunday evening, and during which the remaining ensembles will each play one of their two choices of Beethoven quartet. The concert will be followed by the awards ceremony around 9 p.m. For tickets to the final, go here.
According John Gilhooly, Artistic and Executive Director of Wigmore Hall and Chairman of the Jury: "The standard is exceptionally high and we expect a good three quartet final when we get there.
The prestigious triennial competition has its origins in 1979, when the then unknown Takács Quartet triumphed at the event held in Portsmouth. Held by the Wigmore Hall since 2010, and open to ensembles made up of musicians under the age of 35, it allows quartets to demonstrate their musicality across the breadth of the genre's repertoire, from classical to contemporary.
You can find out more about the competition by listening to last week Gramophone Podcast, in which editor James Jolly was joined by Wigmore Hall manager John Gilhooly and Doric Quartet violist Hélène Clément.